Skip to Content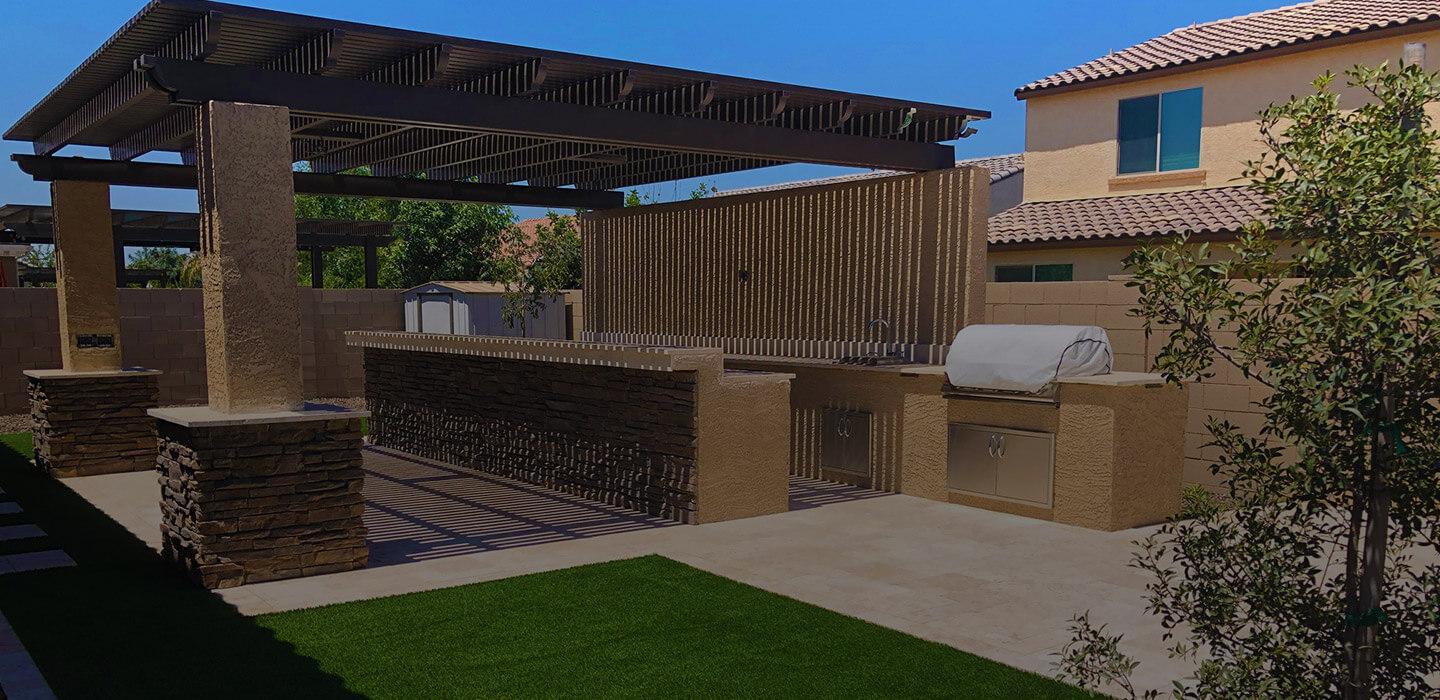 Professional Landscaping Design Services in Metro Phoenix & Valleywide
Complete Outdoor Landscape Design
Pergolas, Pavers, Travertine, Pool Decking, Outdoor Kitchens & BBQ Stations, Irrigation, Synthetic Grass & So Much More
LandPros Landscape Management LLC provides professional landscaping design services for home and business owners in Arizona. You can count on us when you need pergolas, pavers for pool decking and patio installed, outdoor kitchens and BBQ Stations, irrigation systems, synthetic grass, and so much more. Our experienced designers can make any backyard or front yard look beautiful while offering functionality to your outdoor space. Trying to do it yourself can be difficult and time-consuming when it comes to designing your outdoor space. Allow our professionals to put in the hard work while you relax and enjoy the benefits. Learn more about what we can do for you and get in touch with us for an estimate.
Comprehensive Landscaping Services
Our team is here to help beautify your outdoor environment and get you the backyard or front yard landscape of your dreams. Whether you're looking to enjoy the shade with new pergolas or want to make your backyard a place to entertain, we can do it all. Our residential and commercial landscape design services are tailored based on the unique needs of you and your environment. LandPros Landscape Management LLC installs the most sought after services such as pavers and outdoor kitchens, pergolas, as well as synthetic grass to replace grass or add a new putting green. You can also count on us to install or remodel swimming pool decking. If it has to do with landscape designing for a new or remodel project, count on us – we can do it!
Everything was done professionally and quickly. The block wall was built exactly to order and the pavers, oh the pavers. They are my favorite part of the whole yard. I would definitely hire Ladd and his team again.
Ladd is very conscientious about the quality of his work and his prices are very competitive. Will work with him again!
They were wonderful! Arrived on time to appointments and arranged time to do the job. Friendly and professional. Very knowledgeable about their jobs. I would definitely hire again!
They came and cut down and took away a large tree. It landed exactly as planned. No other plants were damaged. After a couple of hours, the yard was completely clean.
Get in Touch With Our Team Today
The team at LandPros Landscape Management LLC has more than 30 years of combined landscaping experience, and there's nothing we haven't done. Our landscape and design company in Metro Phoenix and Valleywide brings you quality work using quality materials. We also offer financing options so you can make your dream lawn a reality.